Mastering Ostomy Adhesion for Ostomy Nurses
Darian Aghily
Ostomy care is a vital aspect of nursing, and ostomy nurses play a crucial role in helping patients adapt to life after ostomy surgery. One of the most common concerns in ostomy care is preventing leaks around the stoma site. To empower ostomy nurses with the knowledge they need, this blog will delve into the importance of secure adhesion for ostomy patients and provide valuable tips for ensuring leak-free confidence through effective ostomy adhesion.
The Importance of Secure Ostomy Adhesion
Before we explore the prevention methods, let's understand why secure adhesion is paramount for ostomy patients: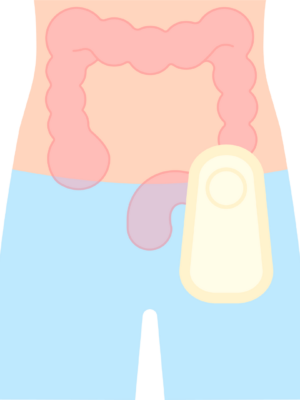 Enhancing Quality of Life
The importance of secure ostomy adhesion cannot be overstated, as it fundamentally transforms the lives of ostomy patients. By providing a dependable seal around the stoma site, it grants individuals the freedom and confidence to engage in their daily activities without the persistent fear of leakage looming over them.
Imagine the profound impact this sense of security has on an ostomy patient's quality of life. With proper adhesion, patients are no longer burdened by the constant fear of potential accidents or embarrassing situations. Instead, they can focus on living life to the fullest, pursuing their passions, and nurturing their relationships without the debilitating worry that leaks can bring.
Preventing Skin Complications
The significance of effective ostomy adhesion extends far beyond merely preventing leaks; it plays a pivotal role in preserving the overall health and well-being of ostomy patients. By establishing a secure and reliable seal around the stoma site, this adhesive barrier performs a multifaceted function that encompasses not only the prevention of leaks but also the mitigation of various peristomal challenges.
Skinister Medical Adhesive plays a crucial role in mitigating the problem of skin irritation caused by leaks by offering a reliable and secure bond that Ostomy patients can rely on. The primary factor contributing to skin irritation in this region is often the occurrence of leaks, which can expose the sensitive skin around the stoma to irritating stool and urine. Skinister Medical's innovative adhesives are designed with a focus on preventing these leaks, thereby significantly reducing the risk of skin irritation.
Our Adhesives are engineered to provide a secure and leak-resistant seal around the stoma, effectively containing stool and urine within the pouching system. This not only minimizes the risk of skin exposure to irritants but also contributes to a greater sense of confidence and peace of mind for ostomy patients.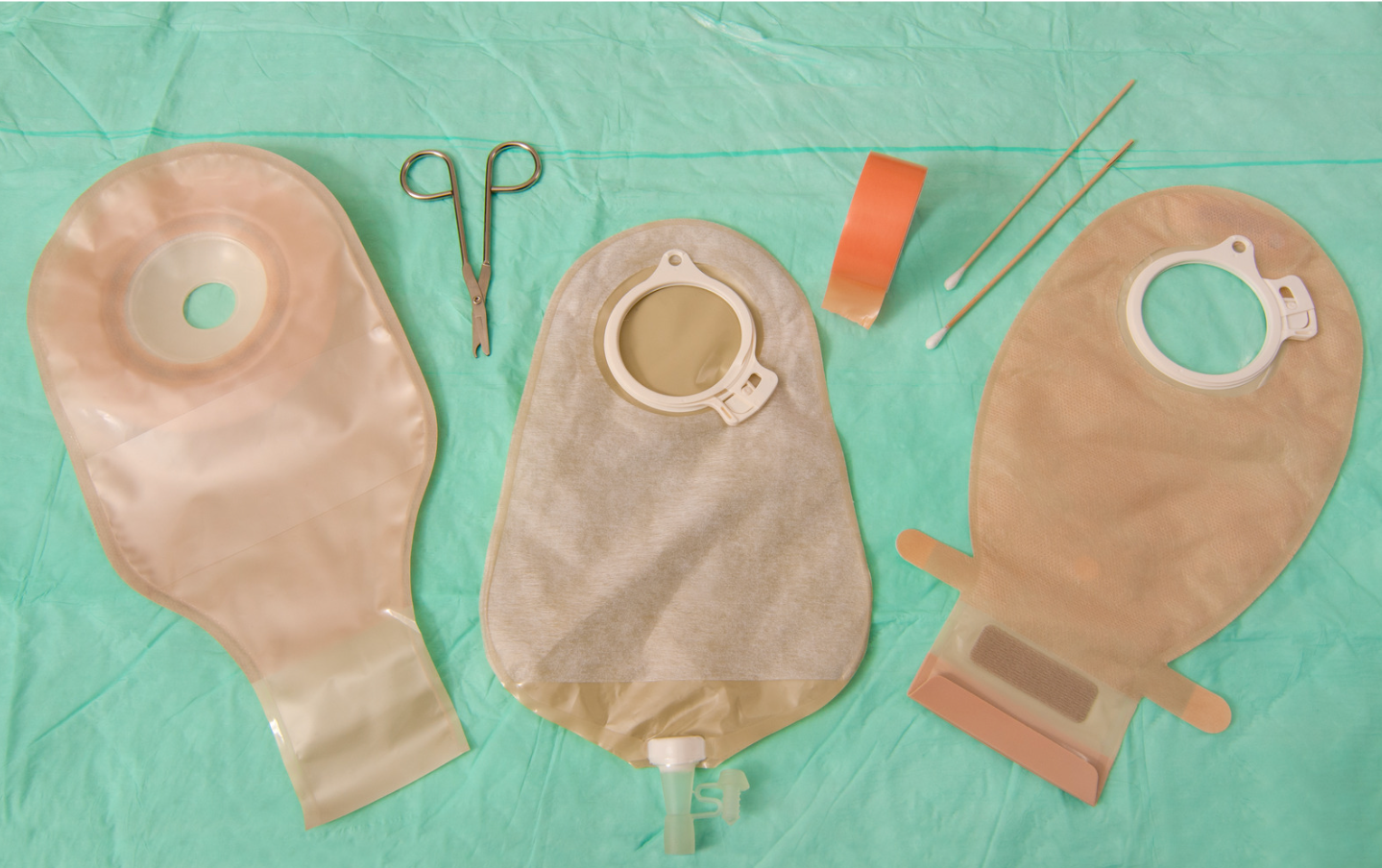 Preventing Ostomy Leaks: Insights from Professionals
Now, let's delve into practical tips for ostomy nurses to prevent leaks and promote patient comfort:
Customize Your Adhesive Choice
It's important to take into account the unique and specific needs of each individual patient under your care. This holistic consideration should encompass a comprehensive evaluation, including factors such as the size and characteristics of the stoma, the patient's level of physical activity, and the sensitivity of their skin.
Ostomy patients can experience notable advantages by utilizing an adhesive like Skinister Medical Adhesive. This adhesive offers several benefits, including reduced instances of leaks and extended wear time. Additionally, Skinister Medical Adhesive promotes skin health by providing a protective barrier that minimizes the risk of irritation and dermatitis. Moreover, its tailored design takes into account individual patient needs, ensuring a secure and comfortable fit around the stoma, enhancing overall well-being. By recommending Skinister Medical Adhesive, you're not only helping patients experience fewer leaks and longer wear times but also supporting their skin health and comfort throughout their ostomy journey.
Optimal Skin Preparation
Emphasizing the importance of maintaining clean and dry peristomal skin is crucial when it comes to skin preparation. It's essential to understand that the skin must be meticulously cleaned to remove any impurities, oils, or residual adhesive from previous applications. Additionally, it's worth noting that soap additives, like moisturizers, can potentially reduce adhesion, so it's essential to ensure that the skin is free from any lingering soap residues.
For individuals with particularly oily skin, a quick alcohol wipe can be beneficial in addressing excess oil and promoting better adhesion. This ensures that the peristomal area is optimally prepared for securing ostomy appliances.
Precise Appliance Measurement
When it comes to stoma sizing, no detail is too small to overlook. Every stoma is as unique as the individual it belongs to, and its size and shape can evolve over time. Therefore, it is essential to measure it accurately at each appliance change. This process involves using a specifically designed measuring guide or template, ensuring that the dimensions are meticulously recorded.
Adhesive Application
Adhesive Application: When applying adhesive, it's crucial to emphasize the necessity of a thin and even coat for optimal results. Skinister Medical's spray formulation is designed to facilitate this precise application.
Drying: Skinister Medical Adhesive is supplied in a hexamethyldisiloxane solvent and must be allowed to fully dry before attaching the ostomy device. Failure to do so can lead to trapped solvents that may irritate the skin or reduce adhesion. Avoid applying an excessive amount of adhesive as it may not dry properly; a thin layer is most effective for achieving a secure bond.
Device Application: When positioning the device over the stoma, ensure it is centered evenly and does not create wrinkles or uneven pressure on the skin. Once satisfied with the position, apply gentle pressure to promote adhesion.
Pressure-sensitive adhesives establish a gentle bond by closely conforming to the skin. This bonding process is enhanced by the application pressure and time. In most cases, full strength will be achieved within an hour or two, so it's advisable to apply an ostomy appliance several hours before engaging in rigorous physical activity.
Timely Appliance Changes
By following the recommended schedule for ostomy appliance changes, ostomy nurses and caregivers play a vital role in maintaining the health, comfort, and confidence of their patients. The schedule, often devised in consultation with healthcare professionals, takes into account various factors, including the type of adhesive used, the patient's stoma characteristics, and their level of physical activity.
One of the key elements influenced by regular appliance changes is the effectiveness of the adhesive itself. Over time, adhesives can undergo wear and tear, diminishing their capacity to provide a secure seal. Skinister Medical, renowned for its ostomy care solutions, offers adhesive products that are specifically designed for durability. However, even the most robust adhesives require periodic replacement to ensure their continued effectiveness.
Regular changes also serve to reduce the likelihood of leaks, a concern that is at the forefront of ostomy care. As adhesives age and lose their efficacy, the risk of leaks naturally increases. These leaks can not only be physically uncomfortable for the patient but can also result in hygiene issues, skin irritation, and emotional distress.
Conclusion
Your role as an ostomy nurse is profoundly multifaceted and carries immense significance. It extends well beyond the realm of technical expertise, encompassing elements of empathy, education, and advocacy that deeply impact the lives of your patients. By collaborating with Skinister Medical, a trusted name in ostomy care, you enhance your ability to provide comprehensive support and solutions.