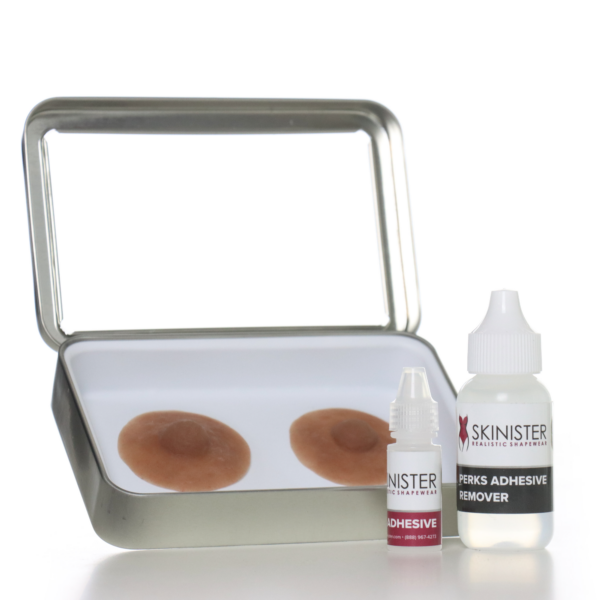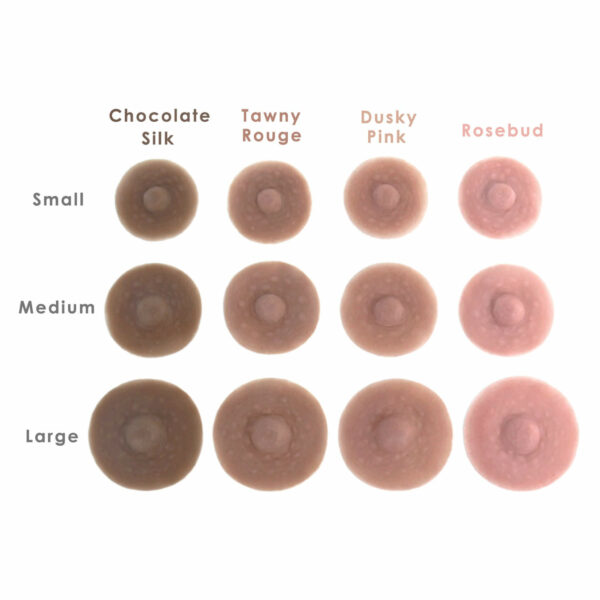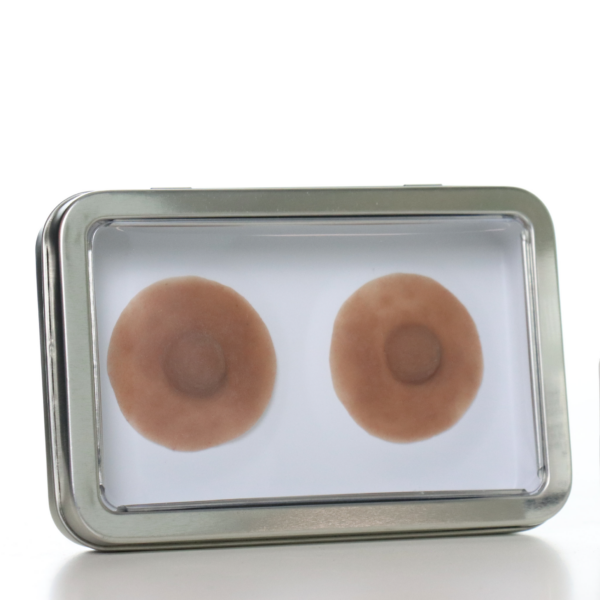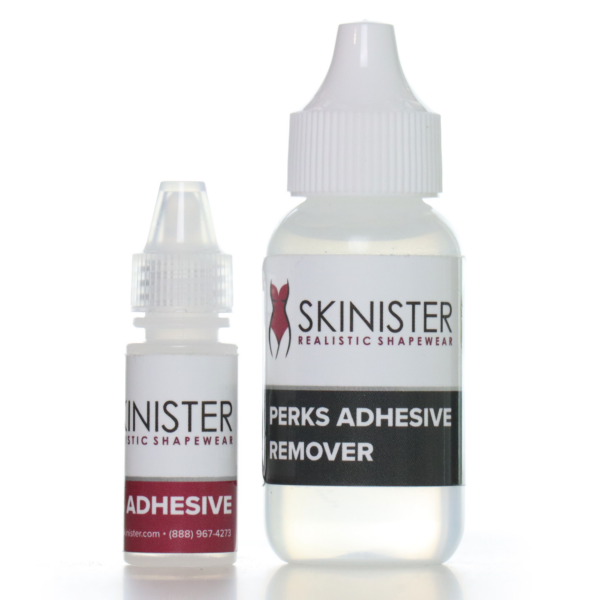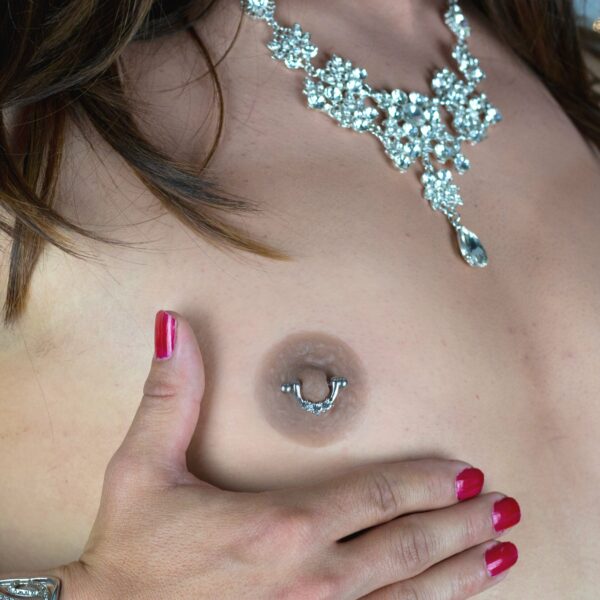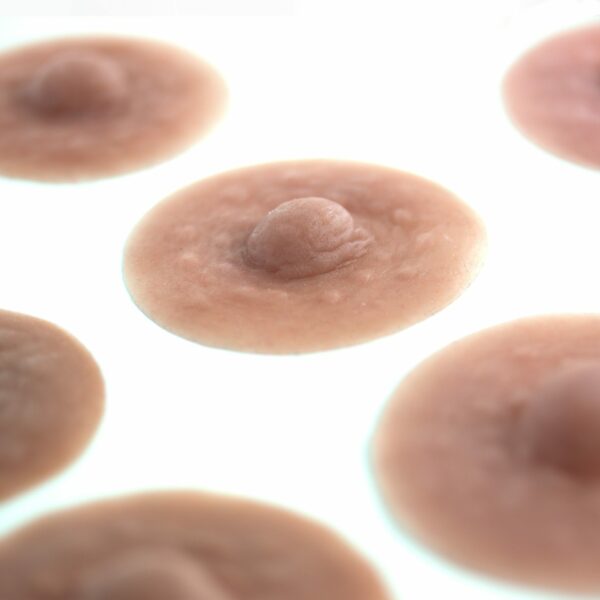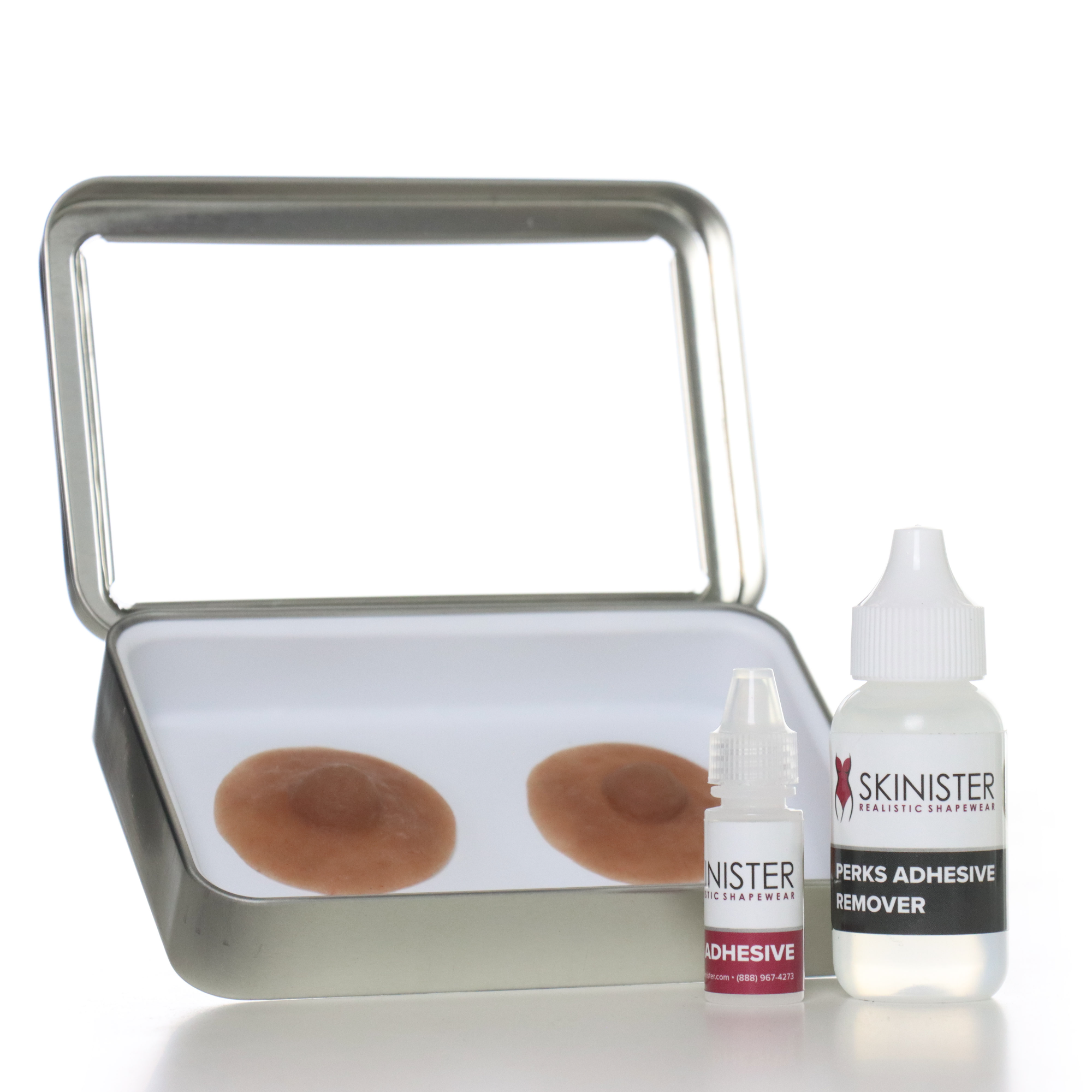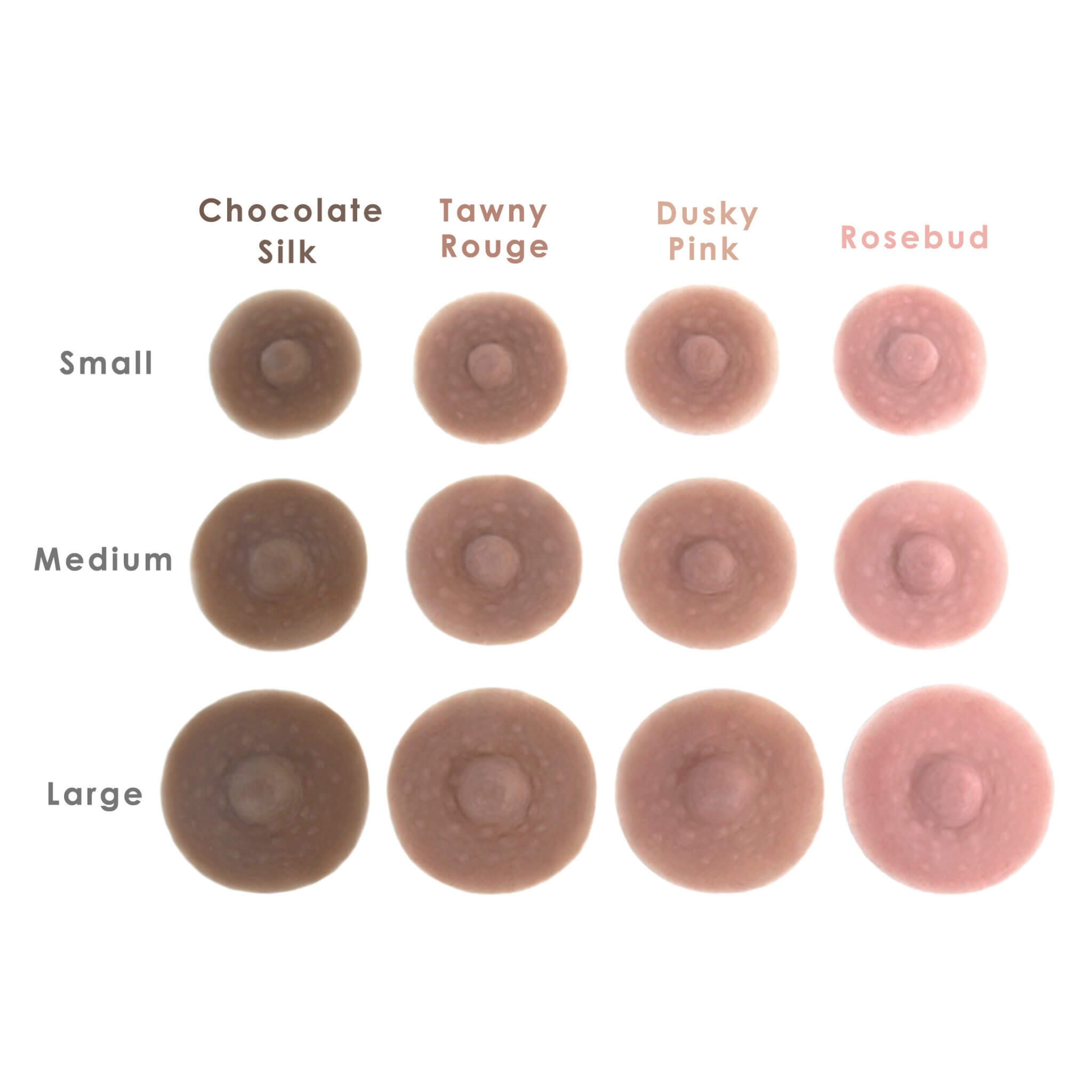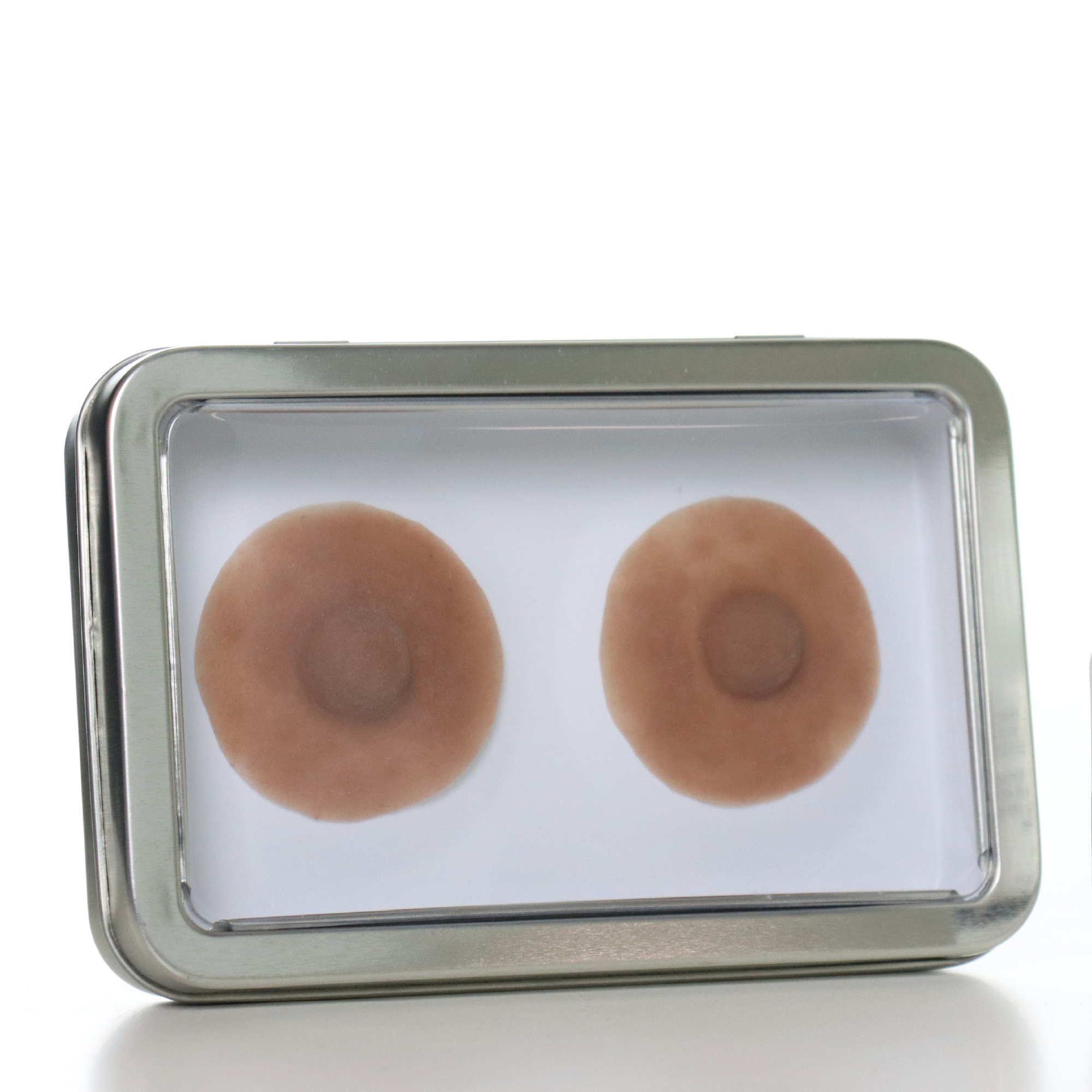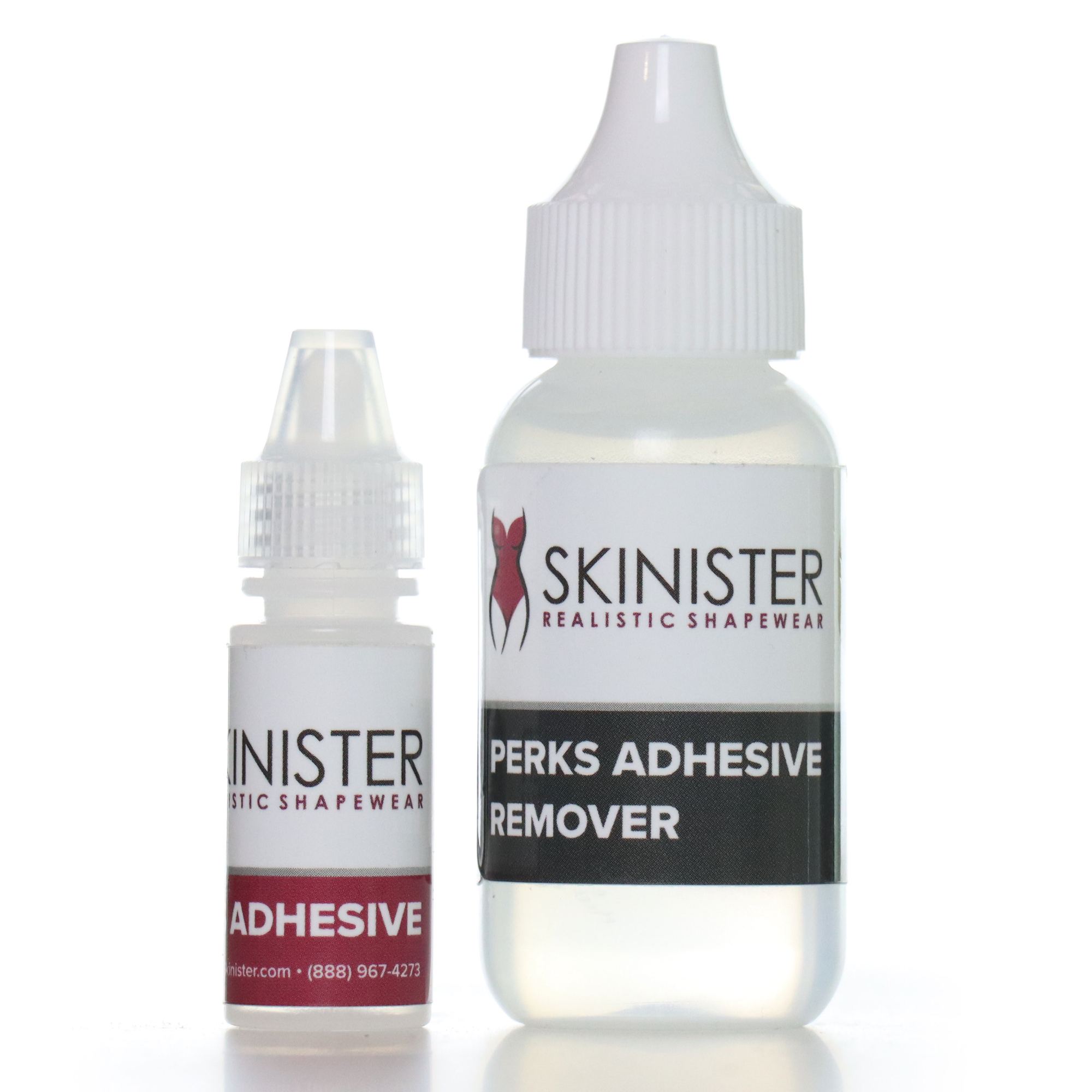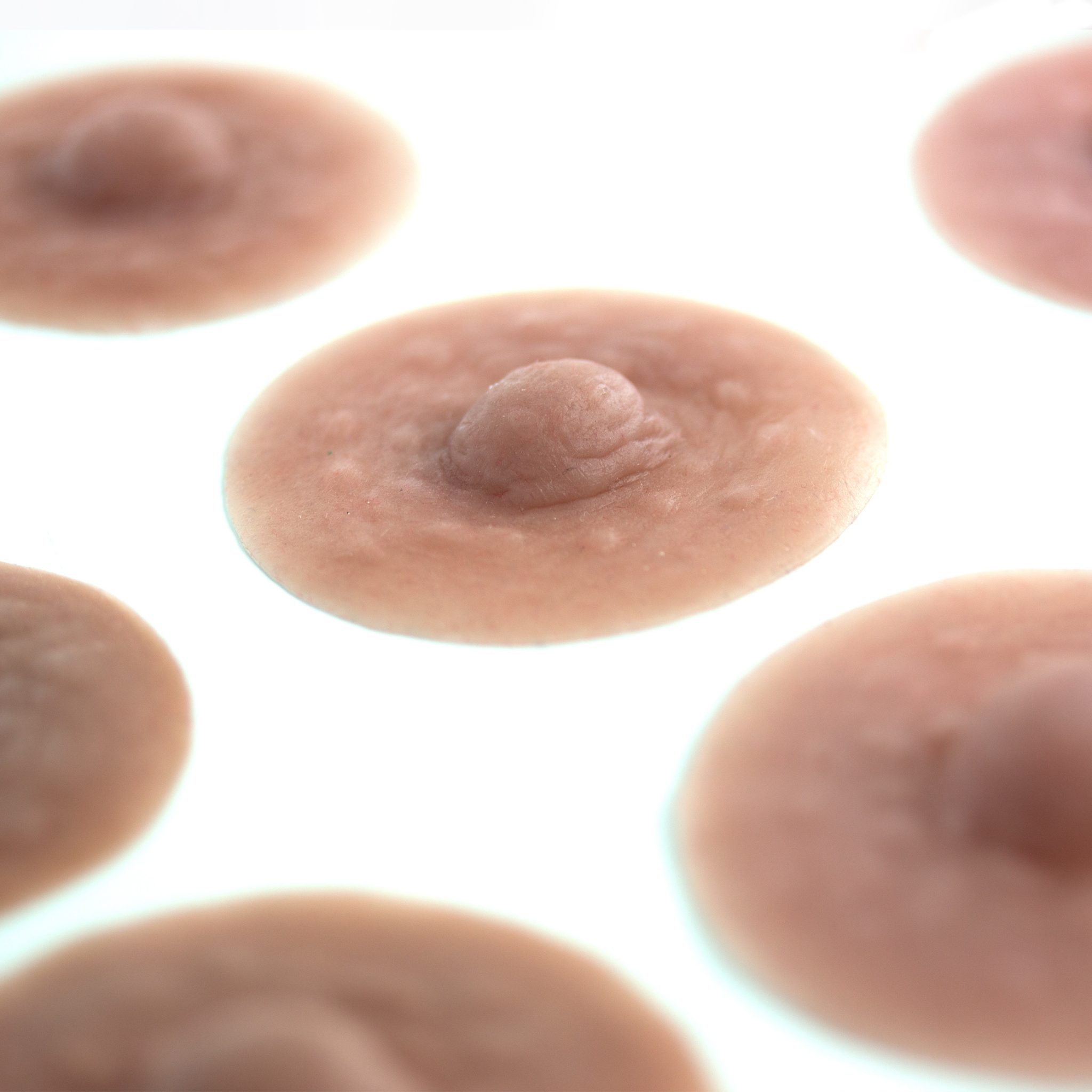 Skinister Perks Prosthetic Nipples
MSRP From: $64.99
Available in 3 Sizes & 4 Colors
Medical-Grade Echo-Derm™ Silicone
Altoids-Inspired Storage Tin Included
Self-Adhesive, Skin-Safe, Washable, and Reusable
Skin-Safe Adhesive & Remover Included
Optionally Pierced – Your Choice, Your Style
Hand-Made by Special FX Artists in the USA
Description
Additional information
Color and Size Options
Safety Data Sheet
Downloads
Description

Skinister Perks Prosthetic Nipples are made from soft, flexible silicone. These flex naturally to the curve of your breast or breast forms. The kit comes with adhesive and adhesive remove for easy application and remover. These are idea to visually balance yourself while wearing tight fitting or thin tops.
Prosthetic nipples can be worn for a variety of reasons. Many women wear them during the recovery process following breast cancer surgery. These help visually bring back what might be lost during a mastectomy. Others may wear prosthetic nipples simply for decorations. Our pierced option can be used for visual effects for filming or for special occasions.
Medical-Grade EchodermTM Silcone – Made from Skinister's EchodermTM silicone for realistic look and feel.
Self-Adhesive and Skin-Safe – Just coat with a light film of Skinister Adhesive (included), and they're ready to wear. This medical-grade adhesive coating may be washed and reused many times. Then, use the adhesive and remover (included) to restore the self-adhesive coating; good as new again!
Optionally Pierced – If you choose the pierced option, your nipples will be carefully pierced by a Special FX artist and fitted with stainless steel barbell piercings. Be sure to shop the Jewelry section for additional nipple jewelry ideas!
Storage Tin Included – When not in use, store your prosthetic nipples safely inside the included storage container. It's inspired by an Altoids tin and fitted with a clear window so that you can admire the workmanship, even when you aren't wearing them.
Made in the USA – Perks are hand-made by Skinister Special FX artists in Northern California.
For information on general care, cleaning, applying and removing adhesive or removing and re-applying piercings, view the Perk Care Instructions.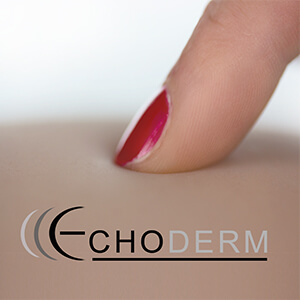 Echoderm Realistic Silicone
Skinister products are made from a proprietary blend of medical-grade silicone with realistic look, feel and movement. Echoderm silicone equalizes to match your body temperature so that it is indistinguishable to the touch from your natural flesh. It even passes the "slap" test!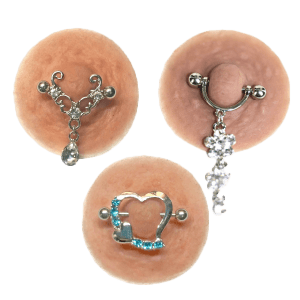 Easily Removable Jewelry
The Skinister Perks pierced option gives you the opportunity to decorate your prosthetic nipples with any nipple jewelry. Easily remove and replace your Perks jewelry with any style you like.
Diameter
Color
Pierced
SKU
1.75″ Diameter
Chocolate Silk
Yes
S2310SCS
No
S2300SCS
Dusky Pink
Yes
S2310SDP
No
S2300SDP
Rose Bud
Yes
S2310SRB
No
S2300SRB
Tawny Rouge
Yes
S2310STR
No
S2300STR
1.90″ Diameter
Chocolate Silk
Yes
S2310MCS
No
S2300MCS
Dusky Pink
Yes
S2310MDP
No
S2300MDP
Rose Bud
Yes
S2310MRB
No
S2300MRB
Tawny Rouge
Yes
S2310MTR
No
S2300MTR
2.13″ Diameter
Chocolate Silk
Yes
S2310LCS
No
S2300LCS
Dusky Pink
Yes
S2310LDP
No
S2300LDP
Rose Bud
Yes
S2310LRB
No
S2300LRB
Tawny Rouge
Yes
S2310LTR
No
S2300LTR
Additional information
| | |
| --- | --- |
| Color | Rose Bud, Dusky Pink, Tawny Rouge, Chocolate Silk |
| Size | Small (1.75" Diameter), Medium (1.90" Diameter), Large (2.13" Diameter) |
| Pierced | Yes, No |